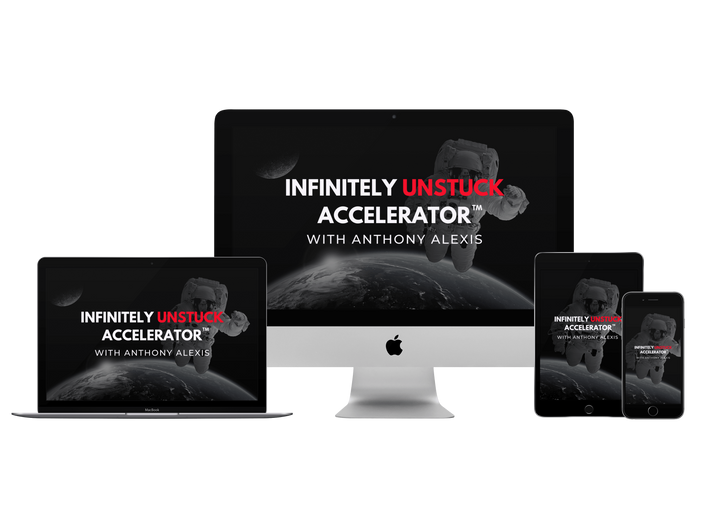 Are you successful at serving your clients, yet feeling UNFULFILLED and FRUSTRATED that you can't CONSISTENTLY drive the SAME FOCUS & ENERGY into your own passion projects?

Have you wasted YEARS of your life between #SELF-HELP books and TED Talks trying to DO-IT-YOURSELF into an UNSTUCK Life?
Are you endlessly scrolling your feeds, seeing other people pivot into more impactful, fulfilling, and meaningful work while you are STUCK wondering when your turn will finally come?
As you've probably figured out, having success at your day gig DOES NOT directly translate into creating an UNSTUCK and LEGENDARY LIFE full of impact and passion.
I was ignorant of what being TRULY STUCK felt like until 10 years ago when my first child UNEXPECTEDLY died at 4 days old, and my ENTIRE life, career, family, and progress shattered into a million pieces.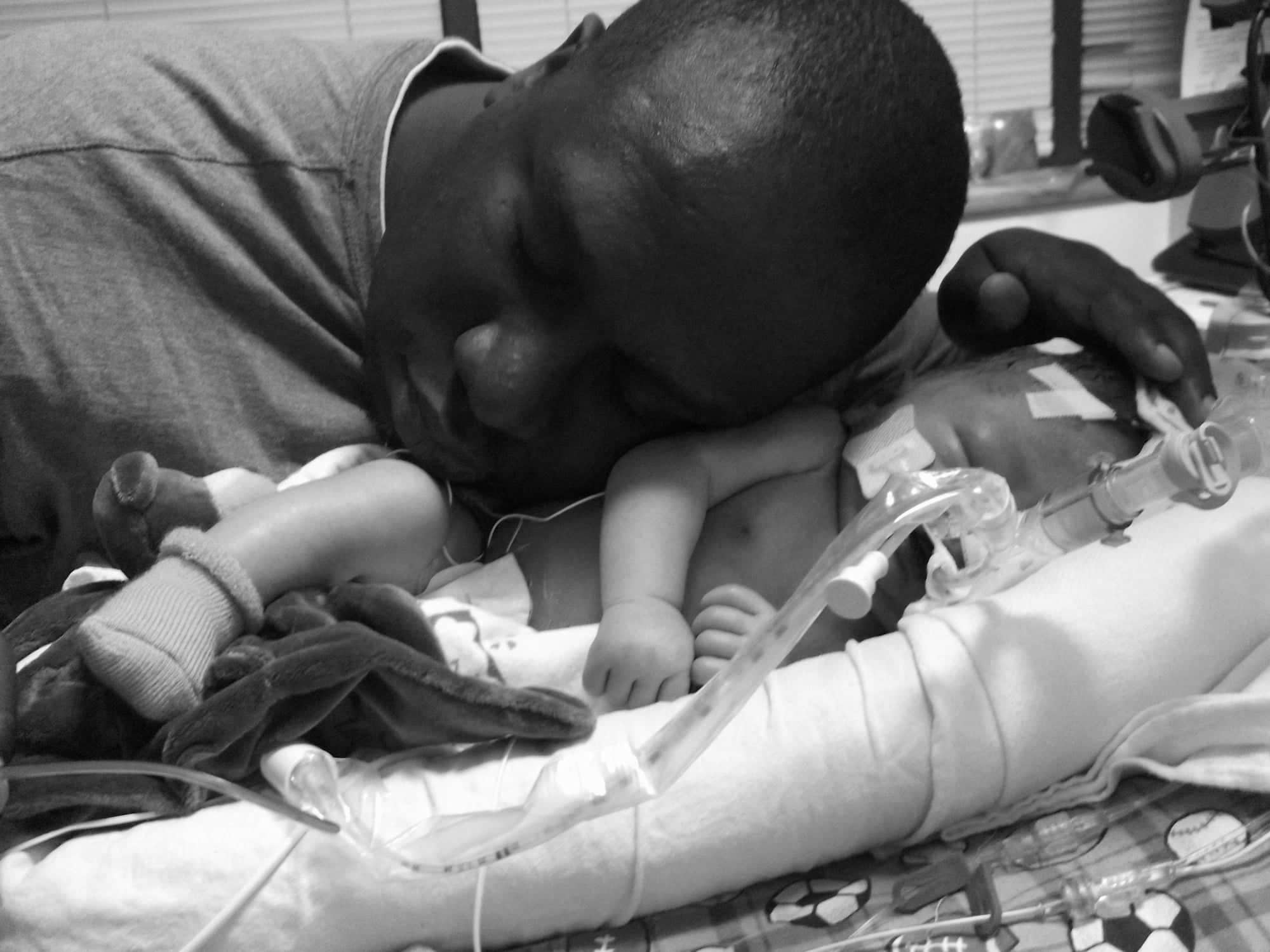 Yet inside the unintended clarity of this horrific situation, I found that there are 2 CRITICAL COMPONENTS to CREATING A LEGENDARY and IMPACTFUL LIFE:

1) GETTING UNSTUCK: A repeatable, proven, and practical system can be used anytime for a massive boost of energy or momentum (that works even on the worst days.)
2) STAYING UNSTUCK: A precise, fail-proof, flexible strategy to remain locked "in the zone" AS LONG AS NECESSARY to create a legendary life and impact.
EVERY ONE of my hundreds of my students has successfully identified and broken the STUCK CYCLE™ by learning FOUR CRITICAL SKILLS:
Skill #1: Learn to NEVER PROCRASTINATE AGAIN.
Skill #2: Learn to NEVER RELY ON MOTIVATION AGAIN.
Skill #3: Learn to STOP MANAGING TIME, and start managing MOMENTUM.
Skill #4: Learn "AWARENESS AGILITY." This unique 9-part skill helps you avoid self-sabotage traps and achieve and SUSTAIN fulfillment and impact long-term.
As much as I'm an optimist, lasting transformation isn't for people who don't like commitment. Like anything life-changing, it requires a willingness to do something new and be a bit uncomfortable until it becomes a habit.
If you bring a humble attitude, an open mind, and commitment to practice, I can teach you EXACTLY how to get these results for yourself in my fully-personalized coaching program: The INFINITELY UNSTUCK Accelerator™.

What do the next steps look like?
Read Below to learn HOW IT WORKS or Schedule a free & quick 15 min Call with me to see if we are a good fit!
---
The INFINITELY UNSTUCK Accelerator™.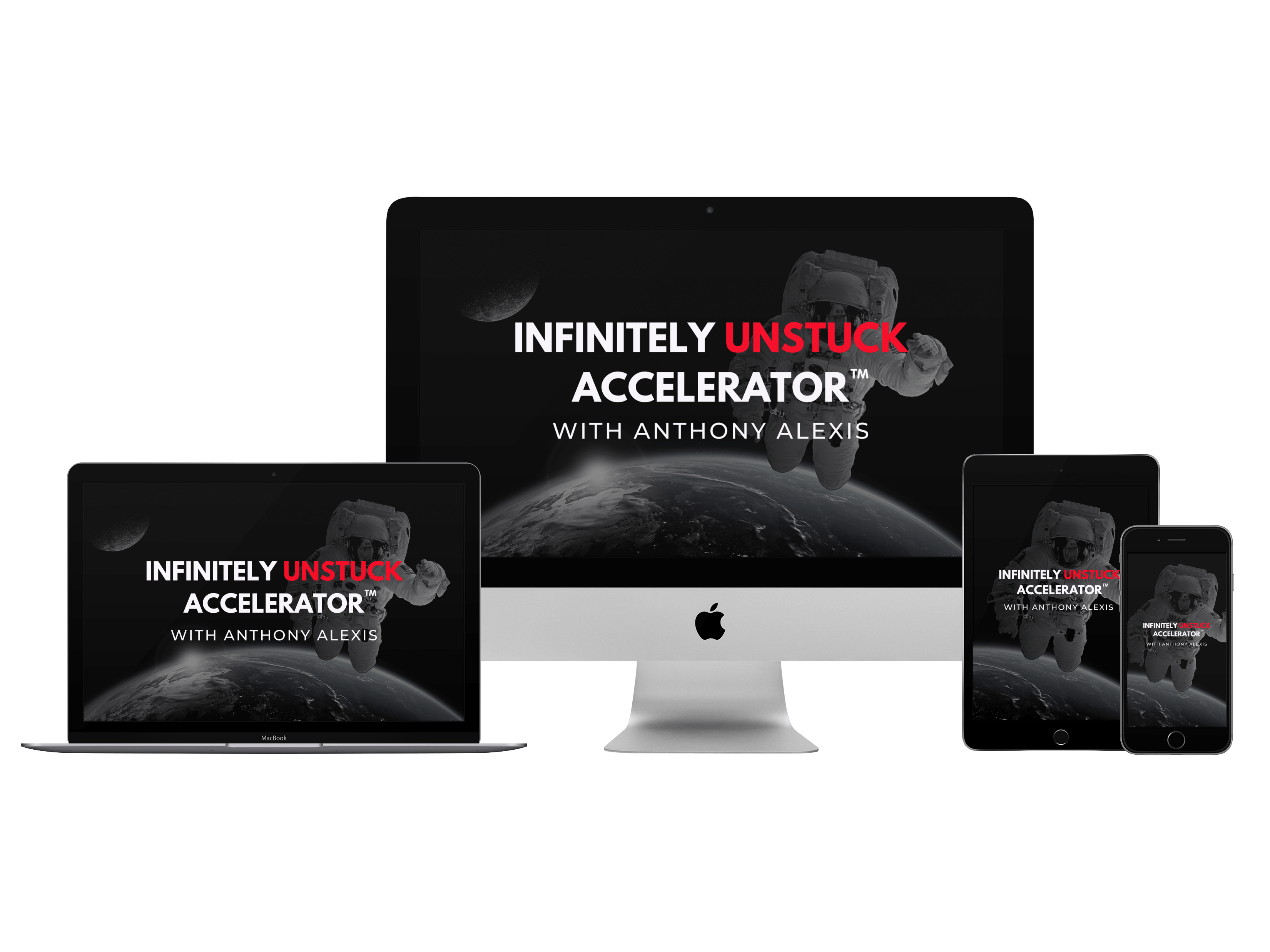 A 90 Day fully-personalized, On-Demand Coaching Program with WEEKLY Live HAND-HOLDING to install the strategies and steps and get you PERMANENTLY UNSTUCK and FREE to create your most LEGENDARY LIFE & IMPACT.
End Procrastination, stop relying on "rah-rah" motivation, manage MOMENTUM like a PRO, and pivot BEYOND Success™ into an exhilarating, legendary life.
HOW IT WORKS: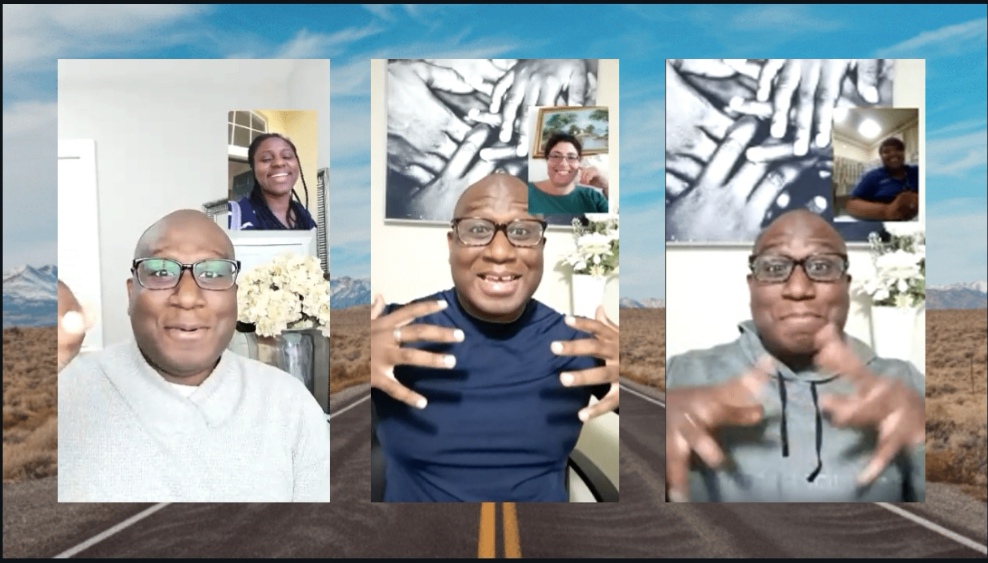 Once you enroll, you are instantly given access and automatically logged into the course portal. Inside Lesson 1 is a link to the Facebook Coaching Group.
During the 90 Days, you will either watch a short video lesson or fill out a "paint-by-numbers" worksheet with your personalized answers. Then hop into the Facebook Group chat or get on FB live video 2x a week with me for all your Q&A needs.
You get to have fun with me and the group & watch your life transform as you practice each day!
The LIFE IMPACT Accelerator Program includes:
90 Days of On-Demand, Hand-holding Video Lesson Walkthroughs of every paint-by-numbers INFINITY JOURNAL™ worksheet and Q&A coaching.
(Lifetime Access Value to INFINITY JOURNAL™ repeatable processes to keep you UNSTUCK for Life: Priceless)

12 WEEKS of 2x a WEEK of LIVE VIDEO GROUP COACHING + All Replays
(Value of 24 Live Group Coaching Sessions + All Replays:)
12 weeks of Access to my Private Facebook Group, and My Personal Daily Transformation Tool: The INFINITY JOURNAL®
Direct Message me anytime with questions, Share your victories, challenges and celebrations with other coaches, entrepreneurs, creatives, and professionals just like you!
(VALUE: Whoa. This kind of support is Priceless!)
The INVESTMENT:
3 payments of $1,100
or 1 payment of $3,000.
Here are the life-changing results my amazing students are sharing while building their most IMPACTFUL & LEGENDARY LIVES in the program: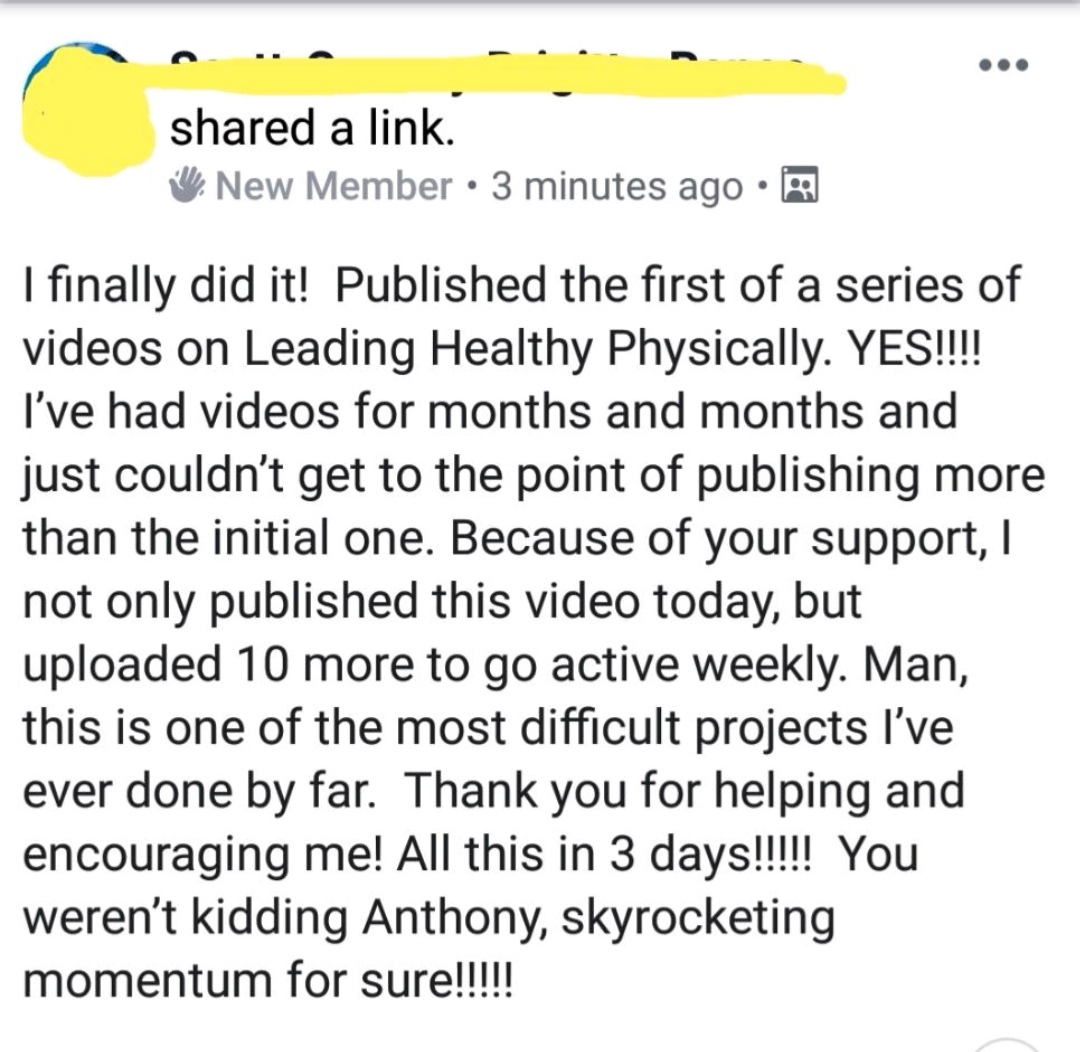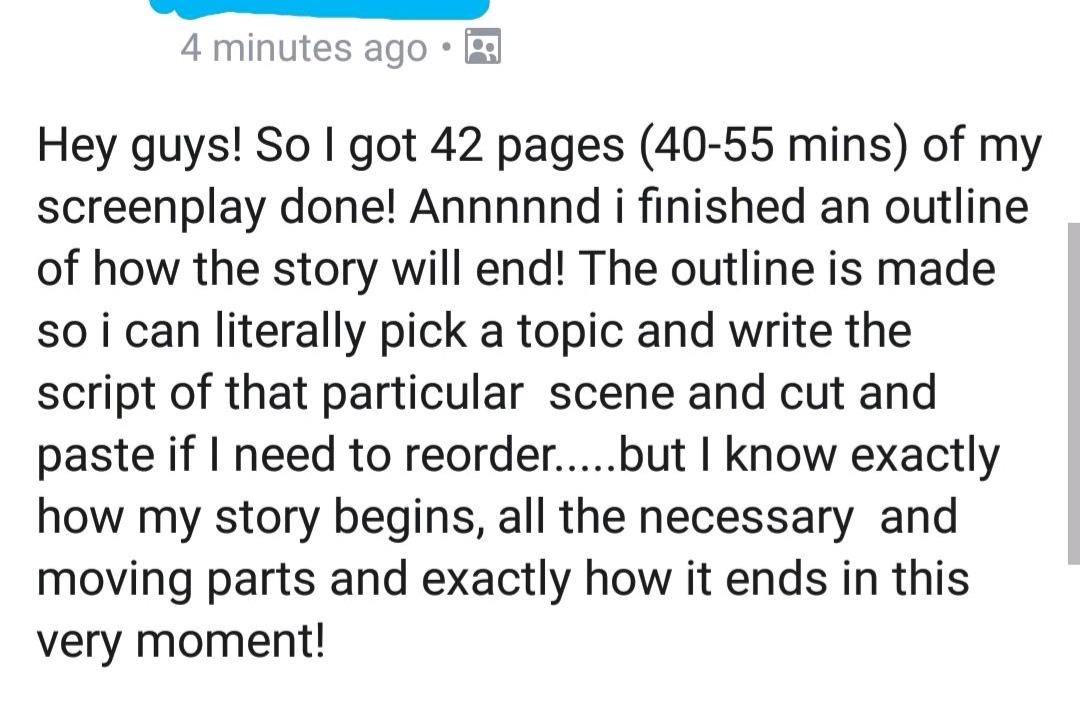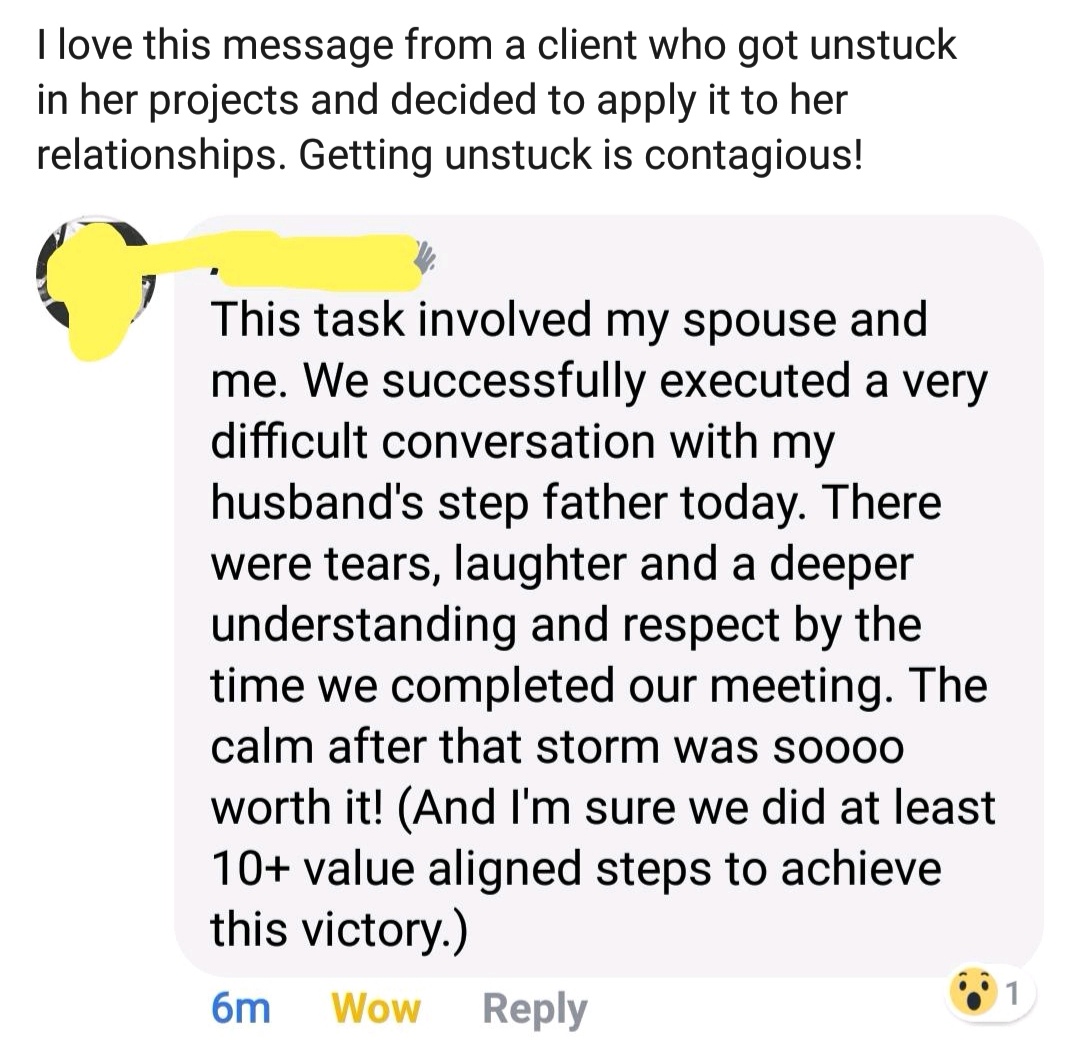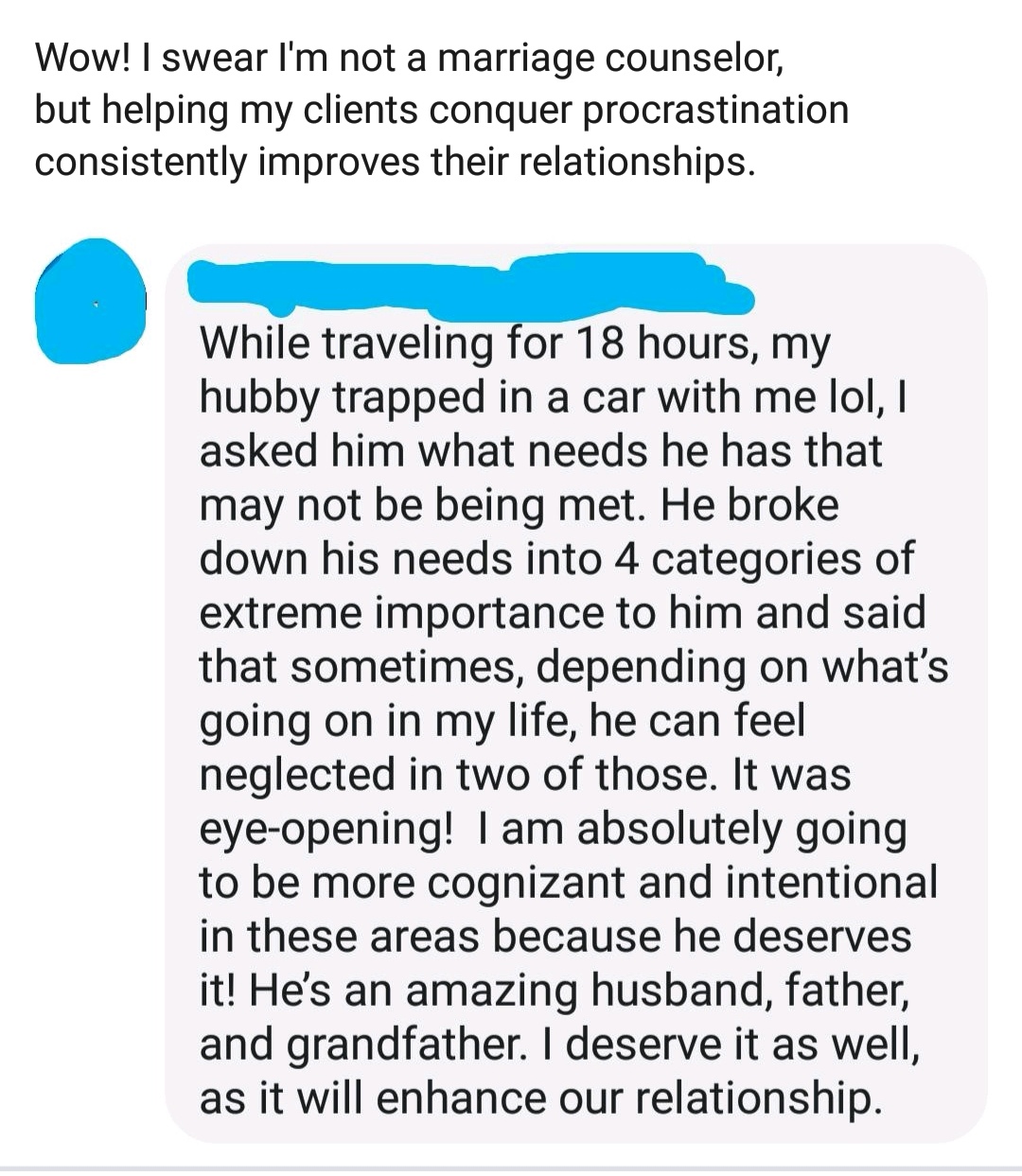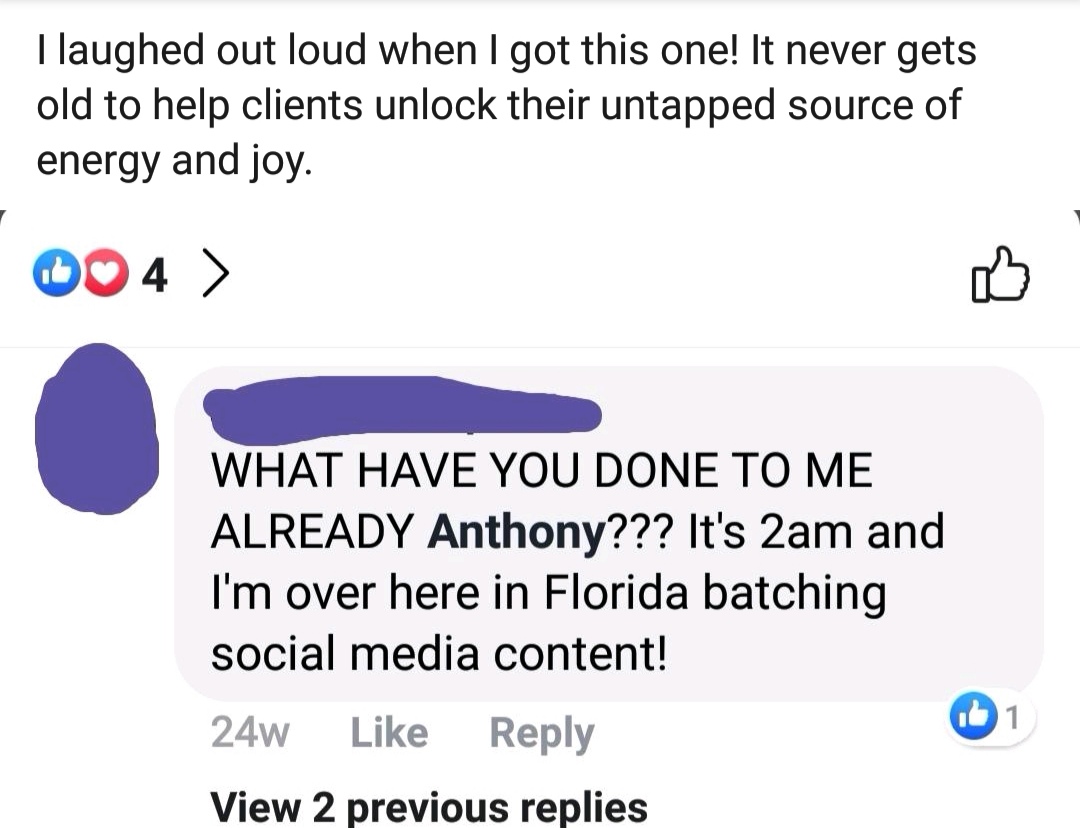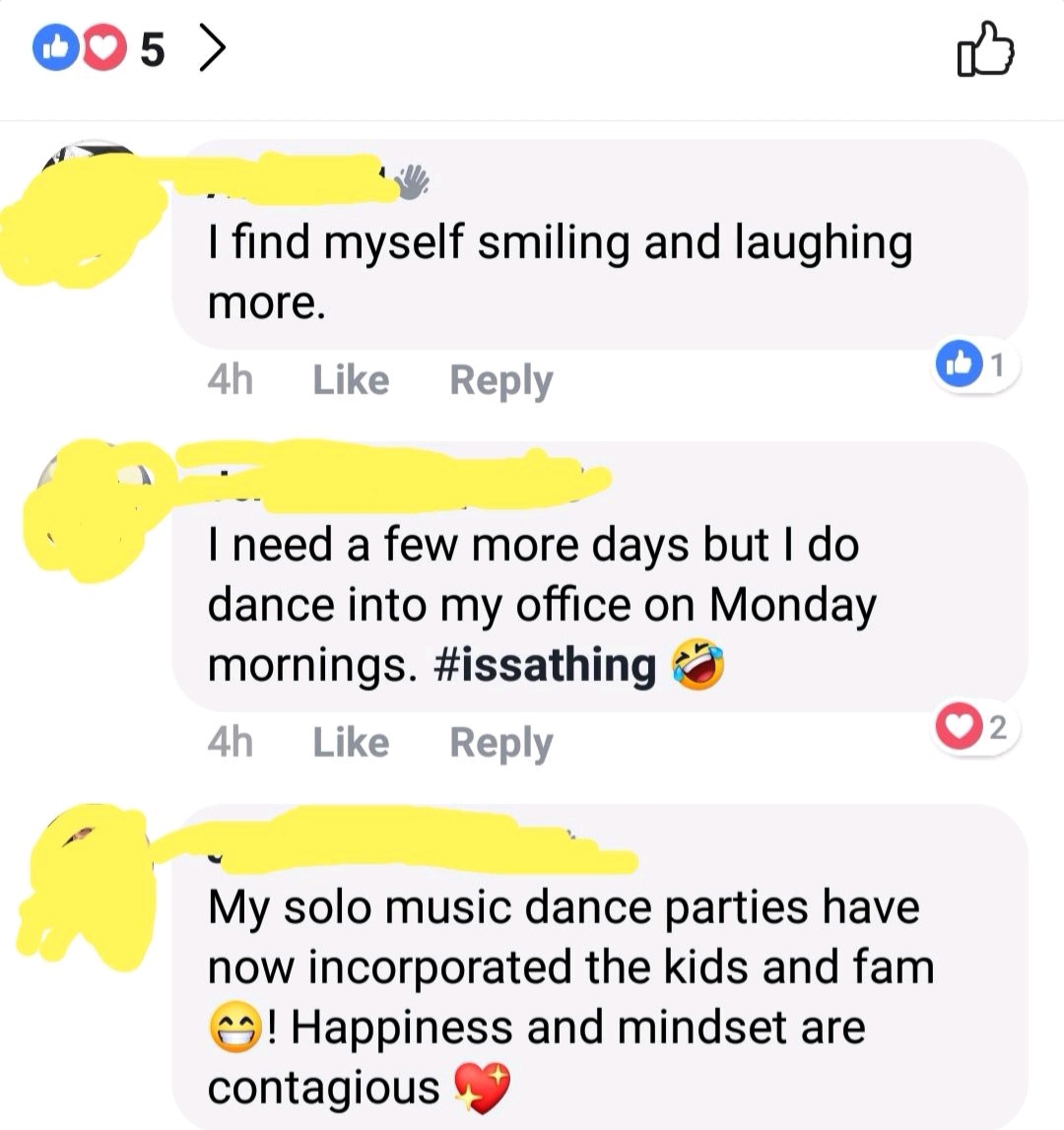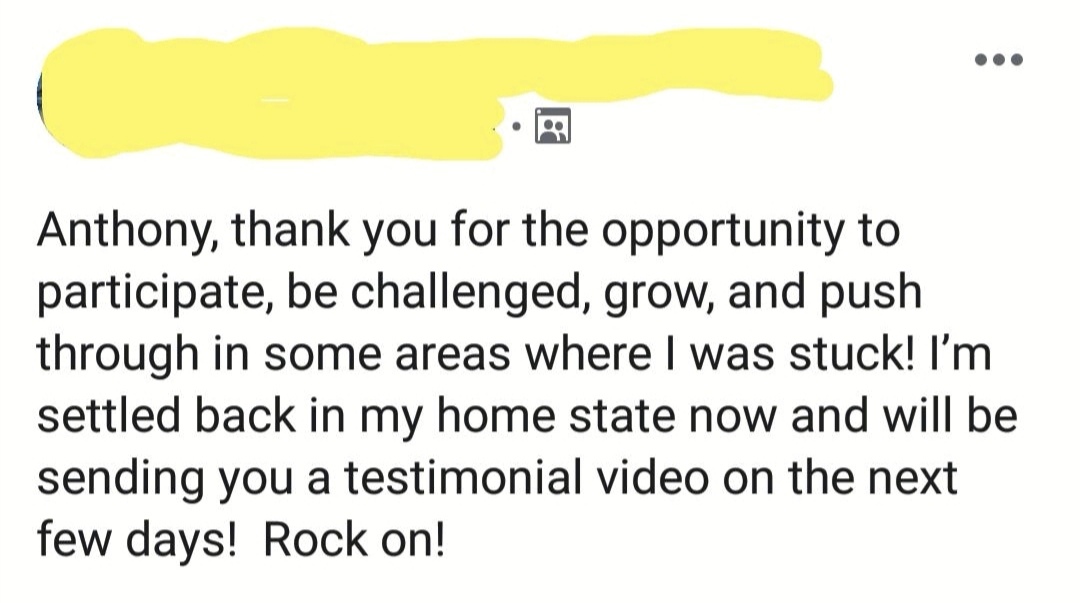 Frequently Asked Questions
When does the course start and finish?
It starts when you enroll and continues for 12 weeks. My Facebook Group has people who have completed multiple 12-week"rounds" and are happy to help! The course video material is 90 days, but the worksheets can be practiced for life inside the INFINITY JOURNAL.
How long do I have access to the course?
You have access to the video lessons and Facebook Group for 12 weeks. After enrolling, you have unlimited access to this downloadable worksheets for as long as you like - across any and all devices you own. Just be sure to download the materials as you go.
Is there a success guarantee?
This isn't a typical course where you are left to yourself. I am holding your hand every single week for 12 weeks inside our 2 Live Q&As, that's 24 sessions where I am committed to answering all questions, which is a large upfront and continuous investment of my time and resources. For that reason, I have a 100% success guarantee, but I do not offer refunds. All my materials are 100% available to you and downloadable on Day 1, and I show up for those 24 sessions regardless of participation. If you are not fully committed to this process, then feel free to wait to enroll until you are fully committed to the process.