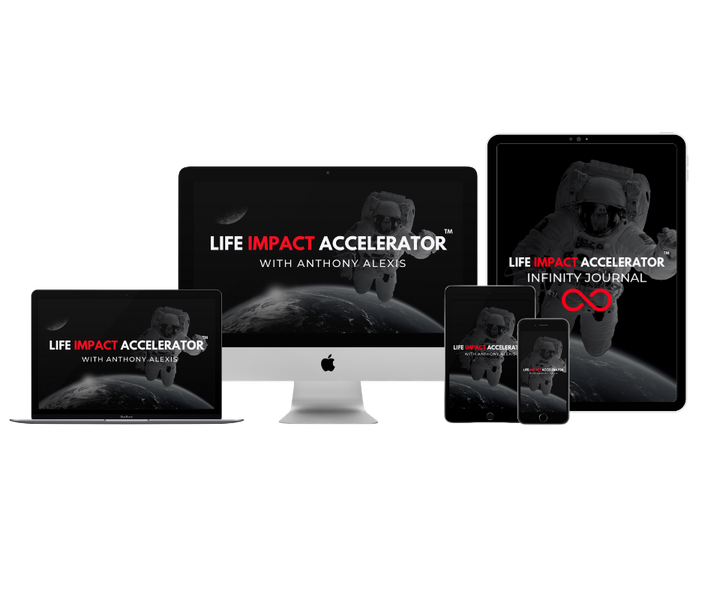 LIFE IMPACT ACCELERATOR
Unleash Your Unlimited Impact & Transform Your Life in 90 Days or less using The 4 Laws of Infinite Growth.®.
Watch Video
Imagine the Unlimited Possibilities of your Life without the weight of Overwhelm, Fear, Procrastination, Low Motivation and Self-Sabotage.

That is an Unstoppable and Unstuck Life.
The good news is, it really only takes TWO things to achieve:
1. You need to embrace your power to be an Infinite Agent of Change®
and,
2. Use that power to have Infinite Transformative Effect® on the world around you!
The bad news is trying to get UNSTUCK by yourself is ugly, aka:
You struggle to figure it out alone, and when you finally ask for help, very few people consciously know how to replicate their results or even explain how to help anyone else.

You don't know where to begin

You're tired of forcing yourself to "think, feel, and act" a certain way, and then being disappointed when the changes don't "stick".

You get stuck, scared, overwhelmed by ALL THE DECISIONS and possible steps involved in transformation.

You battle chronic pain, anxiety and/or mood disorders, which saps your energy and desire.

You lack accountability and clarity to create the right new habits.

You been told you need to "re-program" your mind and "eliminate your blocks" but that just sounds weird and frankly dangerous.

And what happens when you inevitably run into challenges prior to mastering this stuff? Who's going to compassionately and expertly support you?
I get it.
10 years ago tragedy struck my life unexpectedly and it killed ALL momentum and ambition in my life.
My first son was born with an enlarged heart and died four days later in my arms.
I WAS BEYOND STUCK.
I WAS EMOTIONALLY PARALYZED.
It initially crushed and shattered me, causing me to temporarily lose everything I valued, but in the rebuilding process I developed a simple, repeatable 4-Step
strategy to REBUILD CONFIDENCE, ACCELERATE and SUSTAIN MOMENTUM.
It's called The 4 Laws of Infinite Growth, ® a scientific approach that I've used to replicate transformative results with hundreds of people this year alone.
The Four Laws are based on 4 facts about you:
1. You are Infinitely Valuable.
2. You are Worthy of Infinite Self-Care & Support.
3. With Self-Care & Support You can Infinitely Evolve.
4. Your Infinite Growth is Worthy of Protection.
If you re-orient your life around these 4 Laws you will transform!
I specialize in helping 4 Special Types of People:
The Relentless Researcher: The person who is committed to trying any and everything to get UNSTUCK because failure is not an option. They are not afraid of hard work and changing their habits to win.
The Chronic Pain Sufferer: The person who knows what it's like to be stuck in uncontrollable situations, and also is accustomed to doing their own deep search for solutions. They have grit and the will to commit to finding ways to improve their life.
The Emotional Sufferer: The person who knows what it's like to be stuck because of a chemical imbalance or past hardships. They are already committed to caring for their mental health, but they want to take the next step and gain their productivity powers back.
The Tireless Caregiver: The person who has put everyone else first as long as they can remember, but has a hard time investing that same energy into themselves. Once they flip the switch and begin to do that, the results start pouring in.
If you can relate to any of these types, I've created this program for you.
---
Introducing…
The LIFE IMPACT Accelerator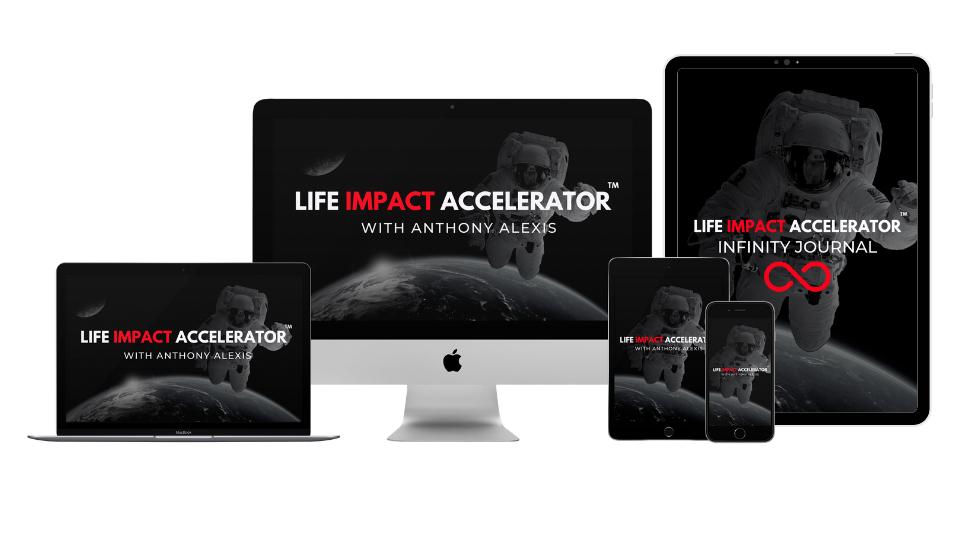 A 90 Day On-Demand Coaching Program with WEEKLY Live HAND-HOLDING to get you UNSTUCK and ACCELERATE MOMENTUM towards your greatest goals.
I coach side by side with you weekly for ONE YEAR, so it is absolutely fail-proof. I personally guarantee it.
How does it work?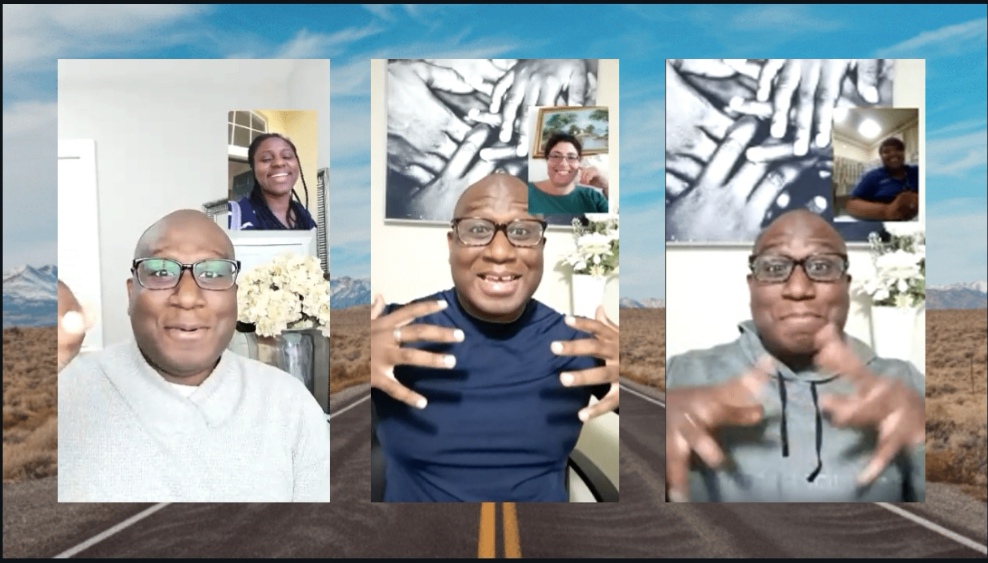 Once you enroll, you are automatically logged into the course portal and are provided a link in Lesson 1 to the Facebook Group.
Each day for 90 Days you either watch a short video or fill out a worksheet, and then ask questions in the Facebook Group chat or get on FB live video with for Q&A with me. That's it!
Then have fun with me and the group & watch your life transform as you practice each day!
The LIFE IMPACT Accelerator Program includes:
90 Days of On-Demand, Hand-holding Video Lesson Walkthroughs of every assignment and Q&A coaching
(Lifetime Access Value: A lot of money. Coaching Programs Like This Cost Thousands.)

ONE FULL YEAR of 2x a WEEK of LIVE VIDEO GROUP COACHING + All Replays
(Value of 50 Live Group Coaching Sessions + All Replays: A whole lot of money. 50 sessions with a Coach can be in the tens of thousands and beyond.)
ONE FULL YEAR of Access to my Private Facebook Group, Access to my Personal DMs, and My Personal Daily Transformation Tool: The INFINITY JOURNAL®
Direct Message me anytime with questions, Share your victories, challenges and celebrations with other coaches, entrepreneurs, creatives, and professionals just like you!
(VALUE: Whoa. This kind of support is Priceless!)
For maximum impact and affordability, I choose not to charge the THOUSANDS this program is worth. You can join right now starting at only $97 a month! (Or save $167 by paying in full for the year.)

Here's the life-changing results my amazing students are sharing: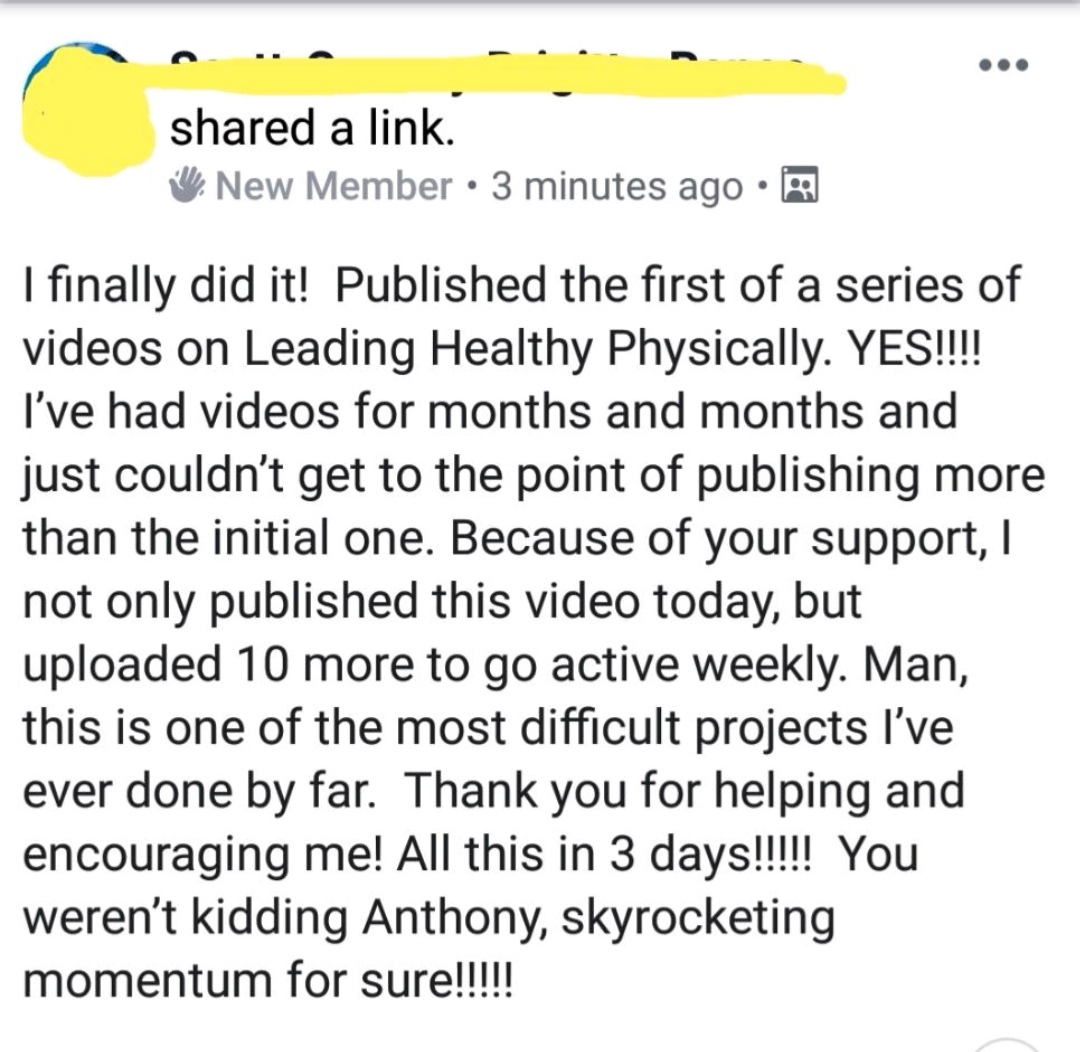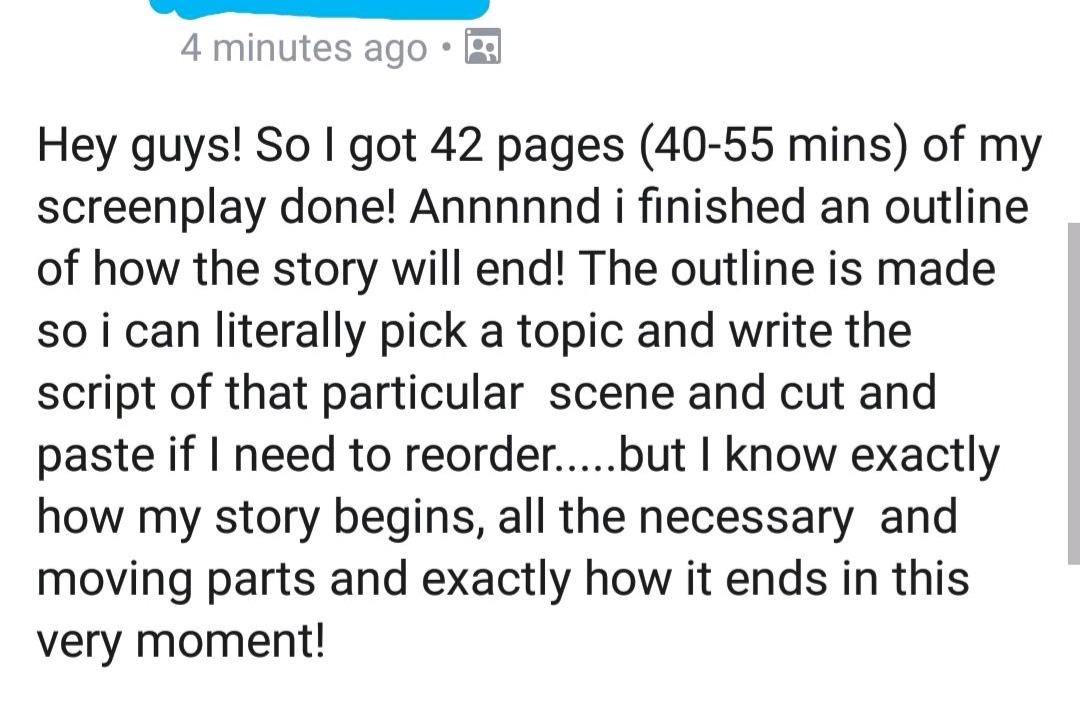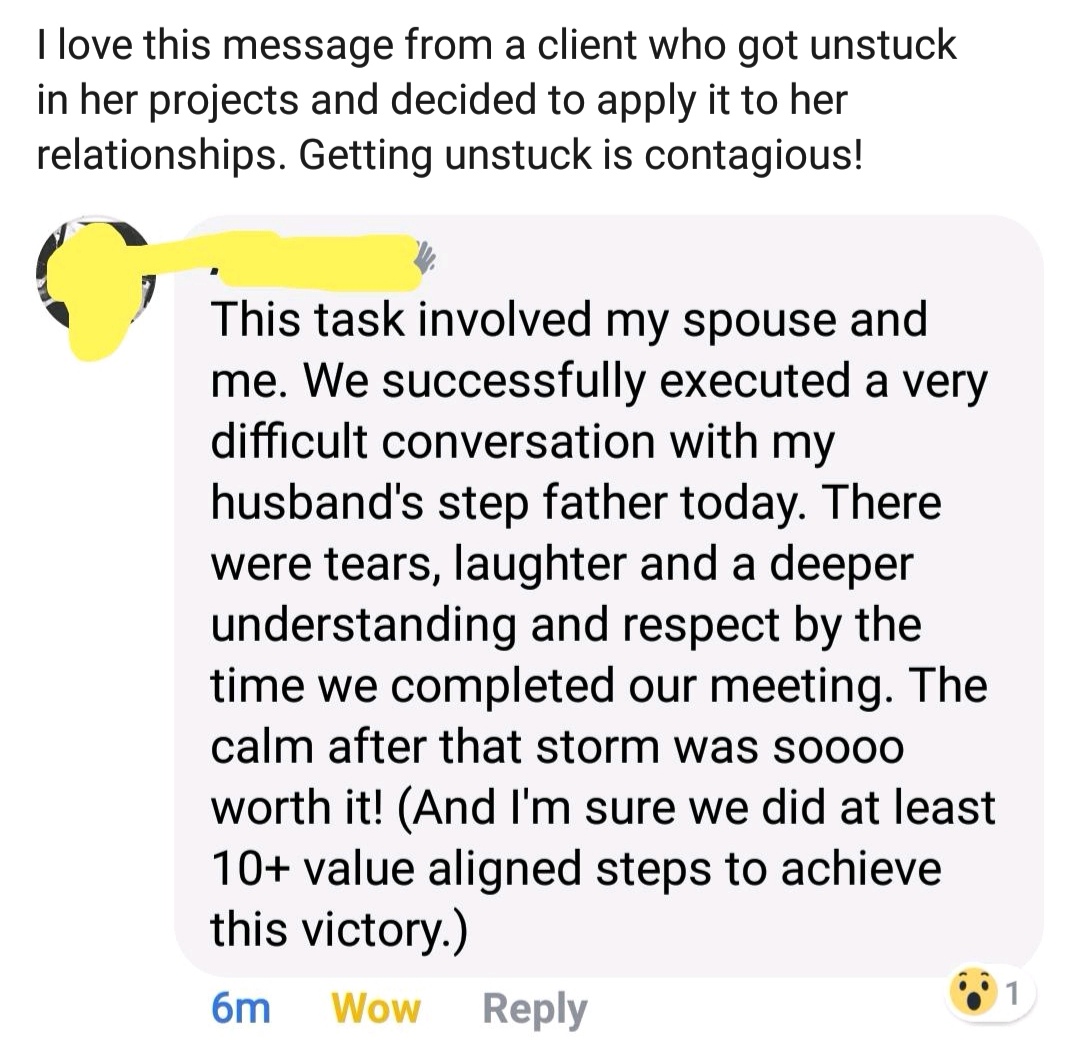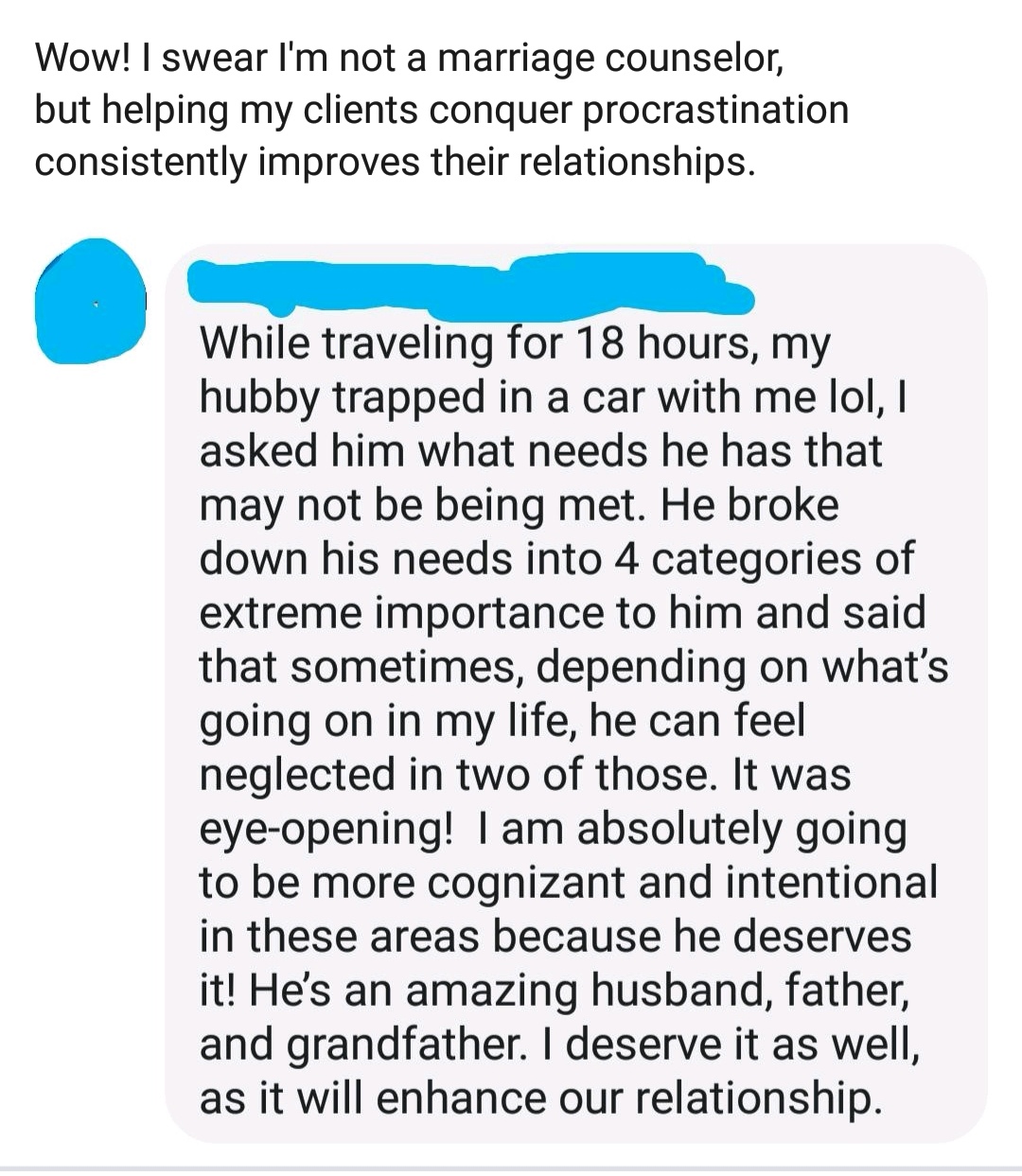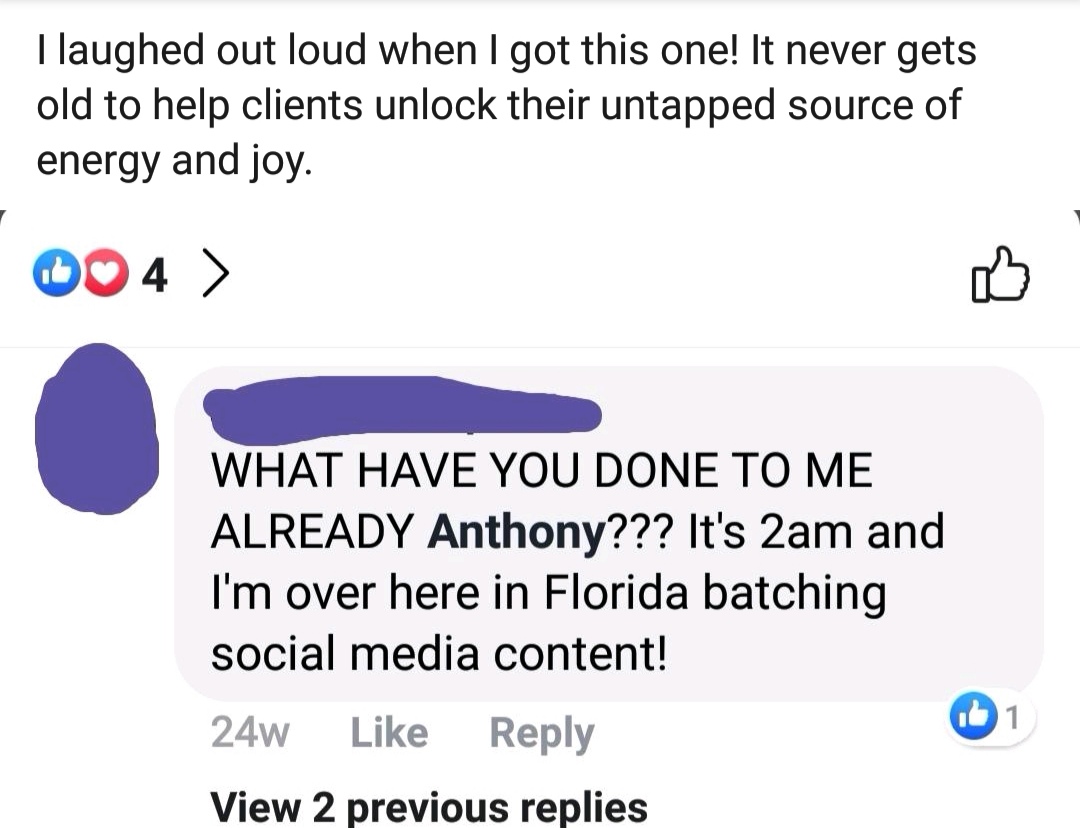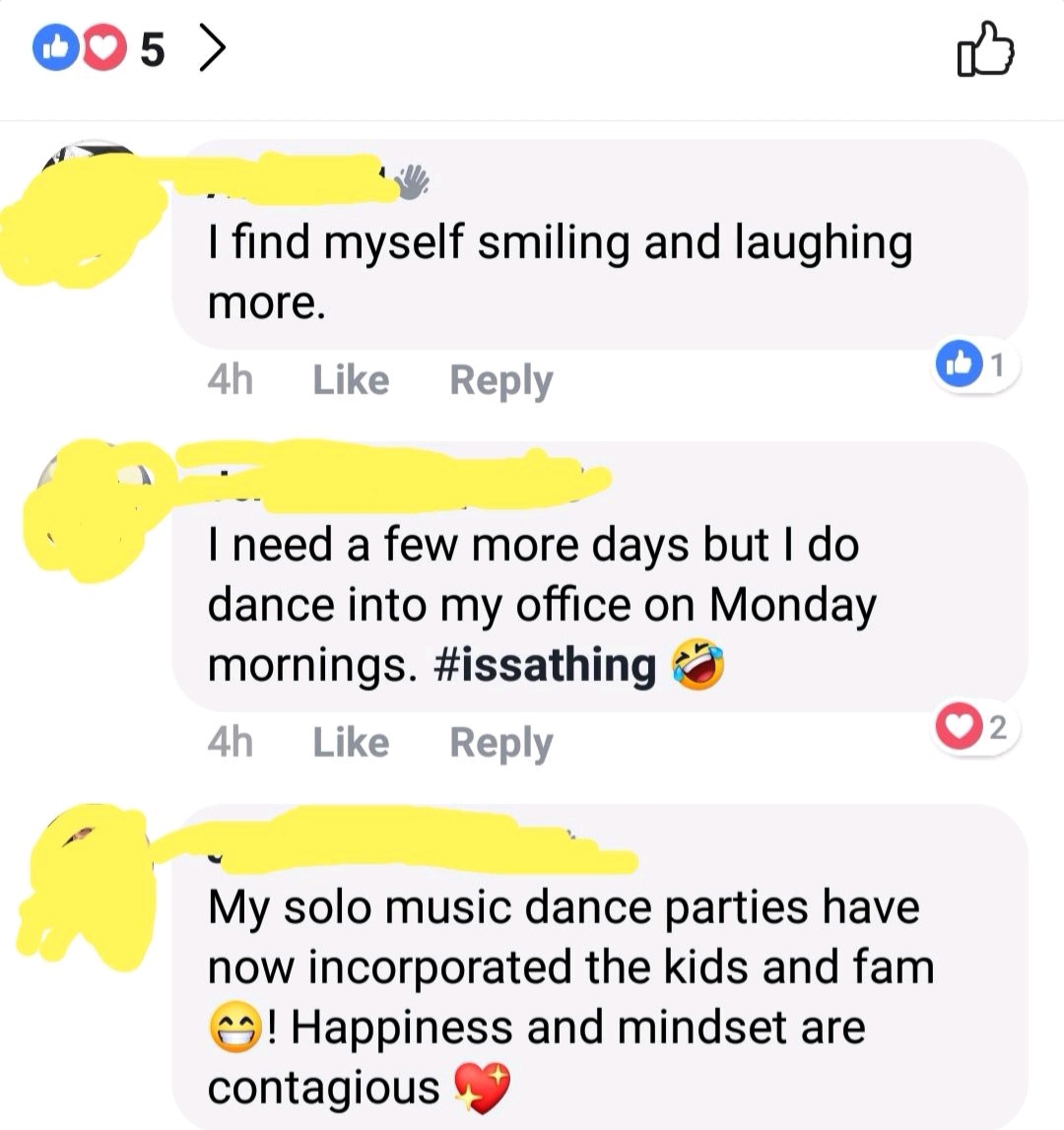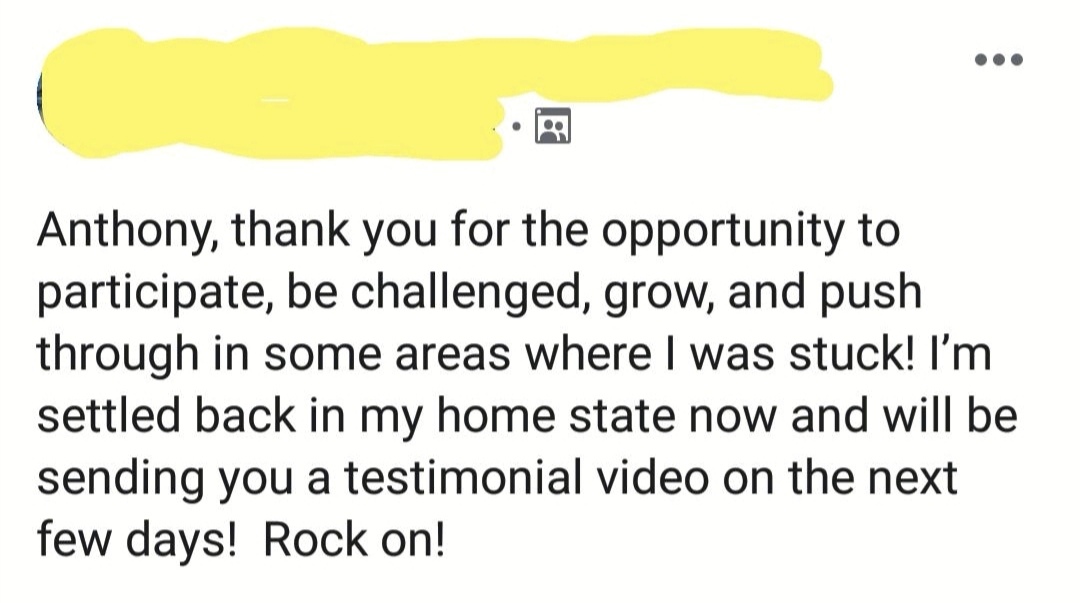 Frequently Asked Questions
When does the course start and finish?
It starts when you enroll and continues for 12 months. My Facebook Group has people who have completed multiple "rounds" and are happy to help! The course material is 90 days per round, but is meant to be practiced for multiple rounds to master the content over 12 months.
How long do I have access to the course?
How does lifetime access sound? After enrolling, you have unlimited access to this course for as long as you like - across any and all devices you own.
Is there a success guarantee?
Absolutely. This isn't your typical course where I leave you alone. I am holding your hand every single week for a year with our 2 Live Q&As, that's 50 sessions, which is a large upfront and continuous investment of my time and resources. For that reason, I have a 100% success guarantee, and a 0% money-back guarantee. If you are not fully committed to this process as I am to you, then feel free to wait to enroll until you are committed.
If not now, then when?
Message me, Anthony Alexis, on Facebook, or email me at anthony[email protected] with any questions.